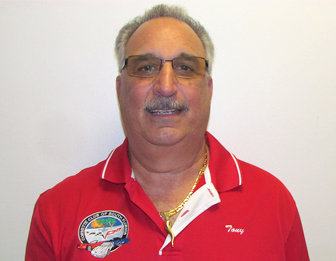 Club Vice President
Tony Sotallaro
I was introduced to the Corvette back when I was in High School and knew that this vehicle was going to be a part of my life forever.

A few years ago, I was asked to start up a car club/organization with some friends that would surpass others. We formed the Corvette Club of South Florida. I am honored to be its Vice President, Treasurer and Founding Member.

Our charitable donations to Joe DiMaggio's Children's Hospital have surpassed all that we could imagine. With the comradery, hard work and strive for excellence within all of our members, the sky is the limit. I am so proud of this great organization and look forward to future endeavors.