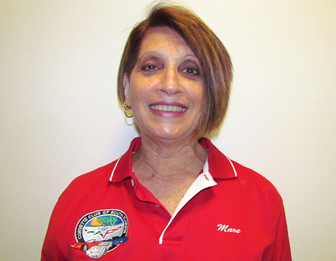 Secretary, Membership Director & Founding Member
Mary Ann Sotallaro
What is family? Family is the Corvette Club of South Florida. We are a group of individuals from all walks of life. We have Housewives, Lawyers, Bankers, Business Owners and so many others.

I was asked some years ago to be the Membership Director/Secretary of this great organization. We started with only a few members and now have grown to over 80 members. Our club has the best hardworking and giving members around. Our car shows are at the top. Our donations to Joe DiMaggio's Children's Hospital are surpassed every time.

With our members and sponsors, we will continue to prosper and build a club with lasting memories to come. I am so honored to be your Membership Director/Secretary as well as a Founding Member.