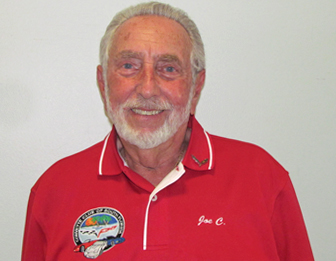 Club President
Joe Cutroni
I have been a car guy all of my life. A long time dream was to someday own a Corvette. Dreams do come true and I was fortunate to have owned several.

My wife, Peggy, and I have enjoyed our Corvettes for many years. In April 2011, along with two great friends, Tony & Howard and our wives, we founded the Corvette Club of South Florida.

I am President, Founding Member & Competition Director of our outstanding club. Our club goal, through the years, has been to support our one and only charity – Joe DiMaggio Children's Hospital in Hollywood, Florida. We are a proud organization and we look forward to the future of being one of the most outstanding Corvette clubs in Florida.

We thank our Club sponsor – Lou Bachrodt Chevrolet Coconut Creek – for all of their generous support since our inception.