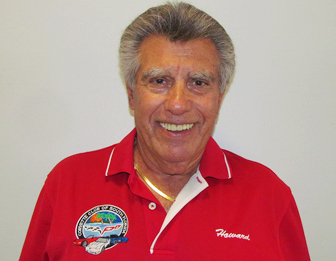 Founding Member
Howard Goldberg
I have always been a Corvette fan and fulfilled my wish list by owning 2 thus far! Probably my biggest dream was to start a Corvette Club, without the politics and most important to benefit children.

My wife, Donna and I were fortunate in having 2 other couples with the same drive and direction and, together, formed the Corvette Club of South Florida and have watched it grow into the best Corvette Club ever! At a membership of approximately 80, we have grown into a fun, enthusiastic family.

We have made so many forever friendships as well as together, given so much to Joe DiMaggio Children's Hospital. It's hard to believe it could get any better than this!